Find below the intellectual outcomes and results of the IDEAL GAME project.
The data entries of the IOs contain information about the number of intellectual results, the number of activities, the number of partners and of the language in which the file is deliverered. This is part of the text title of a substantive note that goes into the file.
The partners have the following abbreviations:
P0 – UPB – University Paderborn, DE (Coordinator)
P1 – IK – Ingenious Knowledge, DE (Partner)
P2 – UPIT – Universitatea din Pitesti, RO (Partner)
P3 – WSEI – Wyzsza Szkola Ekonomii i Innowacji w Lublinie, PL (Partner)
P4 – UoD – University of Dundee, UK (Partner)
P5 – UDIMA – Universidad a distancia de Madrid SA, ES (Partner)
Language abbreviations:
DE – German
EN – English
ES – Spanish
PL – Polish
RO – Romanian
Example file name with explanation:
O1-A1-P0-IG-Questionnaire final-DE
The file name would lead to Intellectual Output 1 (O1), with a focus on activity 1 (A1), from partner P0 (UPB) on the IDEAL GAME (IG) project with regard to a questionnaire in German (DE) language.
There are five IOs (Intellectual Outputs) in IDEAL GAME.
The results regarding these IOs can be found here soon.
Project Management (PM)
Dissemination-Files (D)
(a) Poster
(b) Flyer and Leaflets
Flyer 2
(c) Newsletter
Newsletter 1
Newsletter 2
Newsletter 3
Newsletter 4
Online Article
Online Article 1
Online Article 2
Online Article 3
Logos: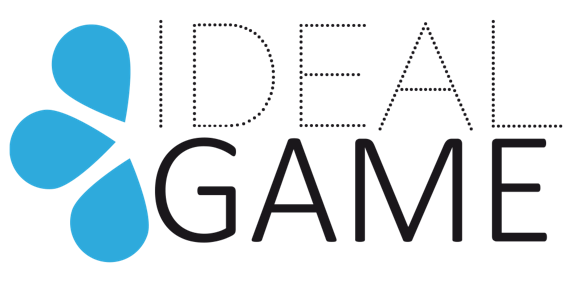 Templates:
IO1: IDEAL GAME – Research on learning with serious games in higher education
O1-Activity 1:
O1-Activity 2:
O1-Activity 3:
IO2: IDEAL GAME Creator Tool Development
IO3: IDEAL GAME –
OER Development of Serious Games and learning materials and Implementation
OER Compendium
Game Description
Summary of mini SG ideas
Learningscenarios
IO4: IDEAL GAME – Development of Books
Books in English language
Books in German language
Books in Spanish language
Books in Romanian language
Books in Polish language
IO5: IDEAL GAME – Policy Paper and Layman´s Report
Policy Paper (Activity 1)
Layman's Report (Activity 2)