The project partners have worked hard. They have thought about which mini serious games can support teaching and are innovative at the same time. The results are fantastic!
We have collected the results on the Miro Board. Have a look.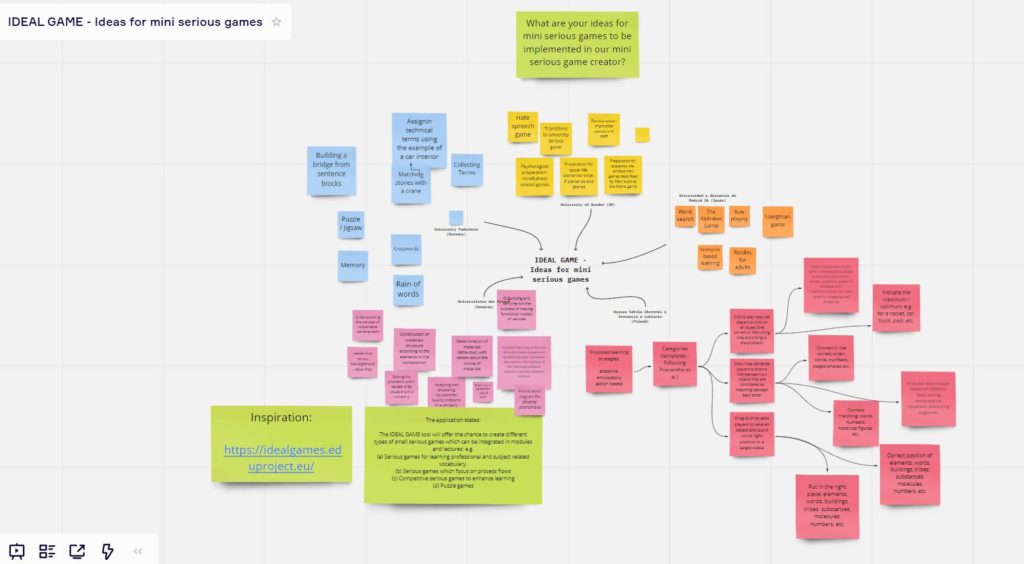 https://miro.com/app/board/o9J_lh8OErQ=/?invite_link_id=701964284260
Feel free to contact us if you want to know more about the games.
The next step is to select our games together.
I'll keep you posted and stay playful.